custom orders
Gifting has been an integral part of the Folks & Stories narrative from the very beginning. We've had the privilege of being a part of many celebrations, be it weddings, corporate events, parties, bridesmaids invitations or even baby showers. Every event is special in its own way and we love to see how our cookies fit into each of them.

The process is simple, and we're here to walk through it with you.

There are 3 main parts:
1. Cookie flavour
2. Packaging design
3. Delivery details
Cookie Flavour
We've got a wide range of existing flavours on our menu, from chocolatey to fruity to cheesecake-y. If you have specific flavours in mind but don't see it on our menu, we're happy to work on a custom flavour with you!

Packaging Design
There are various packaging options available, designed to fit any occasion.
Individual boxes, best for wedding or party favours and corporate gifts. These come with a customisable label for each piece, with space for special details like a heading, message and date of your event. The background and colour schemes are fully customisable too.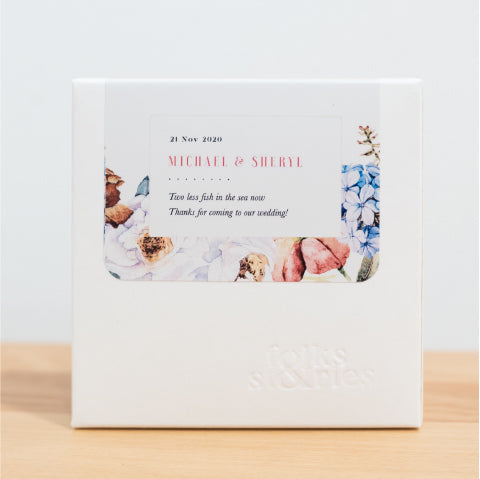 If you'd like to design your own label - of the front/main panel or the full label in its entirety - you may refer to these dimensions. Please review and check through all the details before submitting your file in PDF or PNG in high resolution, and in CMYK for us to print directly.



In general, we recommend providing us at least 10 working days prior to delivery date, to allow sufficient time for artwork editing should the need arises. We also do not recommend having small/fine details in your artwork as the printing might not be as sharp as the digital file.

Set of 3 or Set of 6s, best for festive occasions or special gifts. The details included in the label are the same as the individual box, with an additional customisable message on the top, formed by the top of the boxes.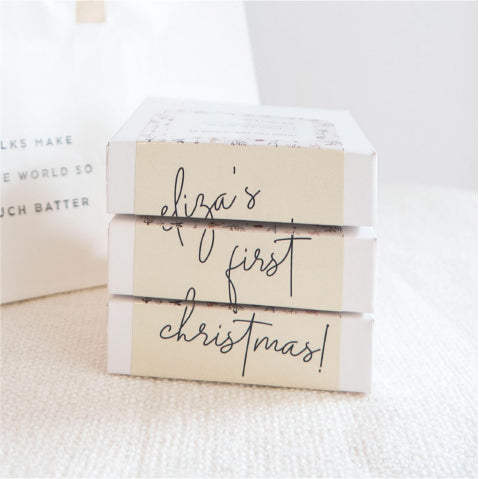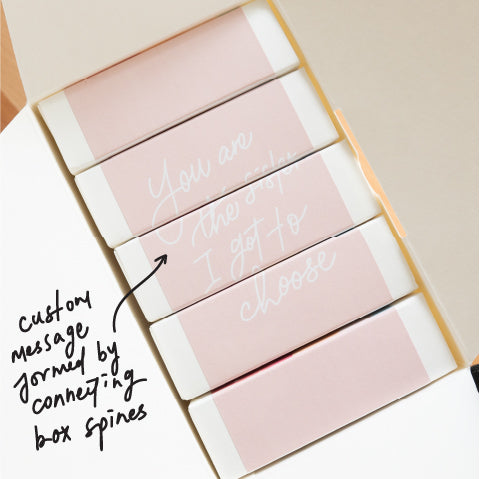 Message customisation options are available for the Box of 6 as well, printed on a sticker label and stuck directly on the box. These packaging options are flexible, feel free to reach out to us if you'd like something that is more suited to your event or budget.

Delivery Details
Deliveries can be made to multiple locations or all to 1 location. Delivery rates are based on the quantity and value of your order. Whether it's a small gathering or a grand event, we believe cookies make a great addition and we're here to help make that happen! Reach out to us at hello@folksandstories.com for more enquiries, we'll be happy to help.