Cookies x Cream
Warm cookies and velvety ice cream have always made a lovely and comforting pair. We enjoy it as a tea-time snack during breaks in our kitchen, and this month we've teamed up with our friends at Dopa Dopa Creamery to put together this Cookies x Cream pairing.

In this set you'll find 6 servings of our soft baked cookies and Dopa Dopa's ice cream. Featuring a half-and-half pint of Dopa Dopa's signature ice cream, you will find two flavours in a tub - Roasted Pistachio, and Raspberry Milk Swirl. To complement these flavours, we have 3 pairs of our chewy brown butter & malted milk cookie shells and 3 dark chocolate brownie center cookies. Great as dessert for gatherings, a midday treat to beat the heat or a solo ice cream party (we've all done it, no judgement 😉).

Liquid error (templates/page.2021 dopa dopa line 11): Error in tag 'section' - 'dynamic-featured-collection-dopa' is not a valid section type
This themed set was a lot of fun to put together, from the early stages of discussion to the taste-testing sessions (We ate....... so much ice cream. It was the best 🤤). The result is an irresistible combination of nutty, malty, chocolatey, creamy, slightly tangy, caramelly and buttery - just an absolute treat.

Cookies x Cream is available for pre-order now, delivery or self-collection is available on 16-17, 20-24 and 26-30 Apr, 12-530pm at Folks & Stories. Check out our video at the top of the page for a closer look at the bundle and serving suggestions!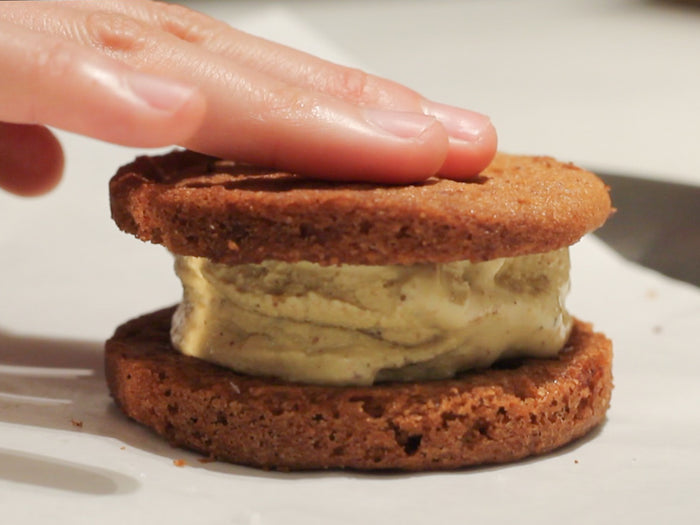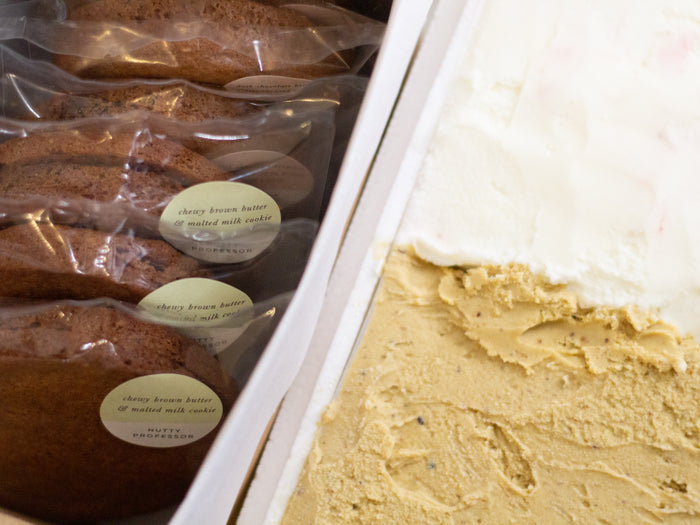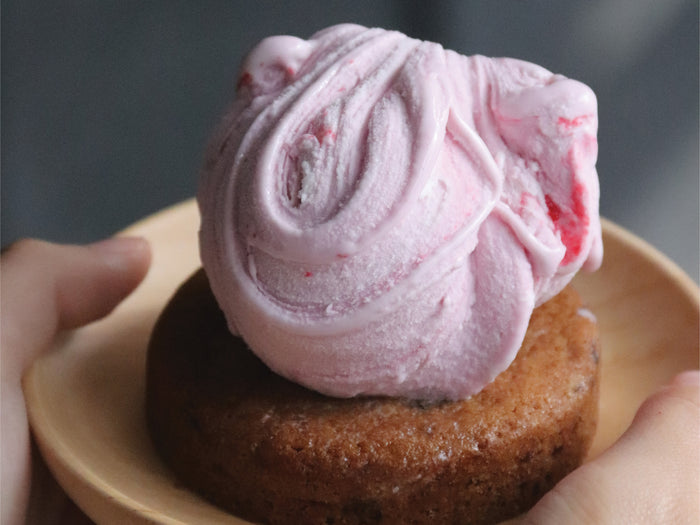 Product title
Tell customers about the look, feel, and style of your product. Add details on color, materials, sizing, and where it was made.
product
Brown butter, malted milk cookie shells (3 sets)
Dark chocolate brownie center cookie (3 pcs)
Dopa Dopa's Pistachio ice cream (½ pint)
Dopa Dopa's Raspberry Milk Swirl ice cream (½ pint)
collection
Do note that this is item is available for pre-order only. Delivery or self-collection is available on 16-17, 20-24 and 26-30 Apr, 12-530pm at Folks & Stories / 3 Everton Park, #01-63.
Feel free to combine your order with other bakes ◡̈
storage
The cookies are best eaten within 12 hours at room temperature or can be stored up to 2 weeks in the freezer but reheated at 150°C for 3-5 minutes before serving.
The ice cream is to be stored in a freezer condition (best at -13°C) and consumed within 1 month of purchase.